Church Action on Poverty is a national ecumenical Christian social justice charity, committed to tackling poverty in the UK. We work in partnership with churches, and with people in poverty themselves, to tackle the root causes of poverty.
We put gospel values of justice and compassion into practice. 
We know that the real experts on poverty are the people who live with it. Our work is driven by their insights and experiences. We help them to make their voices heard.
We speak truth to power, campaigning nationally and locally for policies that will loosen the grip of poverty on people's lives.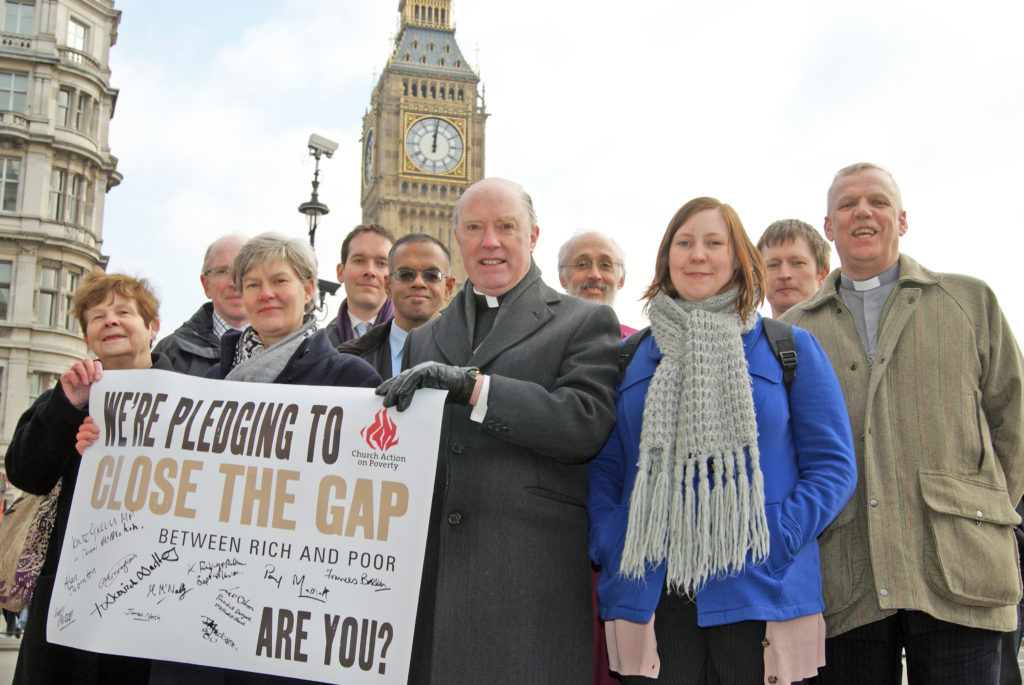 We have a vision of a society that reflects gospel values of justice and compassion.
A society where everyone can live life in all its fullness.
Freedom… compassion… justice… speaking truth to power… trust… commitment…
Church Action on Poverty works to put gospel values into practice.
We work alongside people in poverty, churches, and others to tackle the root causes of poverty.
You can read about the changes we make together in our annual reviews.
Challenging times call for radical action. So it is today, and so it was in the summer of 1982, when Church Action on Poverty was launched.
Read here about the pioneering work we've done and the change we've made together in the last 40 years.
Local Pantries
will open across the UK thanks to our partnership with the Co-op
people
are helped to tell their stories of poverty and call for change every year
an hour
- the Real Living Wage, supported by all the UK's churches thanks to our campaigning
years
working to tackle the root causes of UK poverty, since we were founded in 1982