Untitled – a poem from 'Same Boat?'
This poem by Brody Salmon comes from 'Same Boat? Poems on poverty and lockdown', an anthology to be published by Church Action on Poverty on 15 October 2020.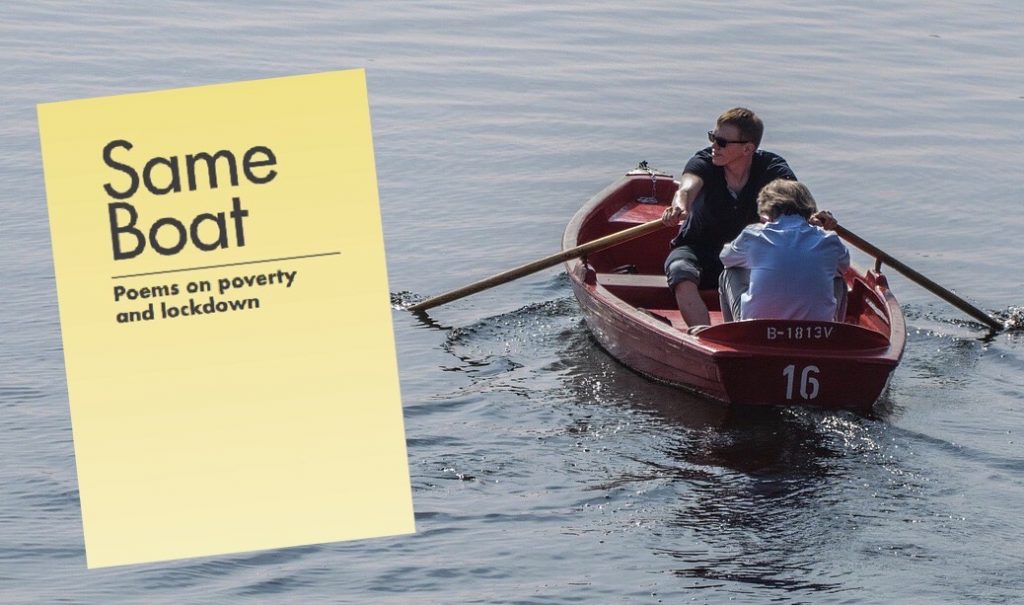 Sometimes I squash flies and align them on the windowsill like fingernails. I cough
on park gates as well, see, it isn't hard to socially distance when I'm socially distant.
This fish bowl is flooded with make believe people, trudging like moths to make
|believe places. You just can't see it, can you? That's why I started letting the toast burn,
the baked beans n all! Letting the phone ring and the odours of animal honesty
reek out the house. The neighbour's cat has been missing a week now.
Nothing says freedom like pausing the prisons, unfolding
prisms, ripping neckties, exchanging white ironed shirts
for pyjamas and slippers. I climb into the old suitcase
that we used to take to the seaside. I climb inside and pull
the zip, leave just enough room for a fingertip, and imagine
seagulls swooping, squawking for fish and chips.
Dad once hit the back of my hand.
I hear arcade machines and pennies
dropping. I miss you dad, but the gulls
won't go away because they don't
believe me when I say (scream)
there's no food in here at all. Truth is,
I'm just too clever
for my own good.
---
I wrote the poem because there's something lovable about a freak like my narrator. There's something intriguing and disturbingly honest about his cynicism that everybody can sort of relate to. This is somebody whose madness is crippling them now that social norms and practice have been stripped from them. This is somebody relishing the isolation of lockdown, and in fact enjoying being locked away from the world, in a time where everybody seems to want to be seen, my character wants to disappear.