New wine, new wineskins part 1: Journeying into a new world
This is the first in a series of blogs about building a positive social vision for our life together after the pandemic.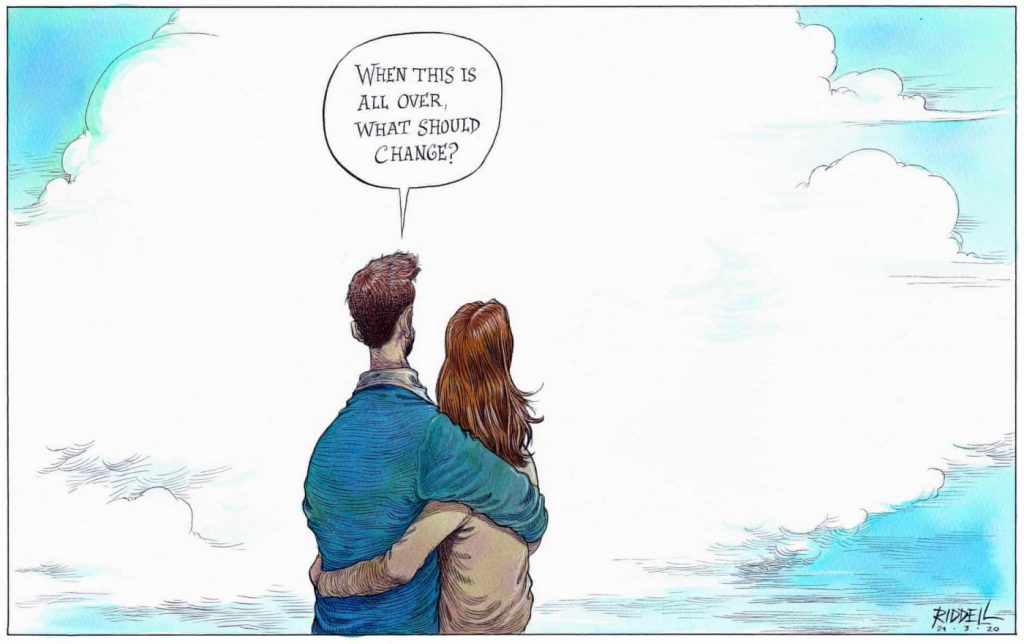 "[The pandemic] is a portal, a gateway between one world and the next. We can choose to walk through it, dragging the carcasses of our prejudice and hatred, our avarice, our data banks and dead ideas, our dead rivers and smoky skies behind us. Or we can walk through lightly, with little luggage, ready to imagine another world. And ready to fight for it."
(Arundhati Roy)
The pandemic has caused bigger changes to our lives, systems and economies than anything in living memory. It has removed old certainties – most obviously in the way that a right-wing UK government has launched a radical programme to protect jobs and lives, based on collective action in service of the common good.  
"I'm very confident we'll get this thing done and beat coronavirus but it depends on collective, resolute action."
(Boris Johnson)
It has reminded us all of what matters most. Community responses, mutual aid networks, raising funds and applauding the NHS express the values we all share: community, compassion, supporting one another.  Similarly, many of the values placed on people and their roles have been turned upside-down: Key workers we now applaud were written off as 'unskilled' just a couple of months ago. 
At the same time, the pandemic has exposed the injustices and inequalities in our society. People who were already vulnerable or in poverty have been hardest hit both by the pandemic itself, and by the economic shutdown, as they have lost jobs, income and been forced to turn to food banks in record numbers. Millions have discovered for the first time that our benefits system is not well designed to keep people afloat in crisis. The longer-term economic cost is also likely to be enormous, with the prospect of a return to mass unemployment, increased economic insecurity, and large numbers being swept deeper into poverty.
Yet as we start to contemplate moving out of lockdown, we don't have to go back to the way things were. There is hope, because even in the midst of the pandemic we have been reminded of the values that could enable us to build a better world. 
And when we emerge once again,
Instead of going back to normal,
May we go ahead, remembering
what we missed, and what we didn't.
(Liz Delafield)
Questions
What are the shared values that have come to the fore in our communities that we would like to hold onto after the pandemic?

What do we think are the signs that this is a moment for social change and transformation (what Christians might describe as a

'kairos'

moment)?