For richer, for poorer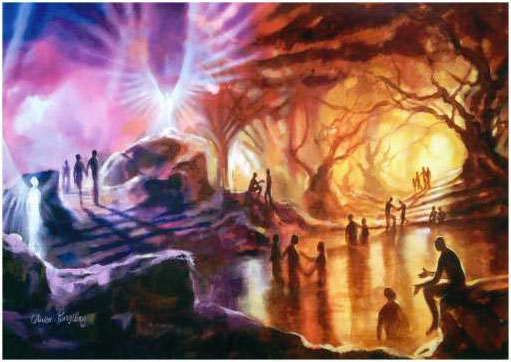 Revd Dr David Primrose (Director of Transforming Communities in the Diocese of Lichfield and a trustee of Church Action on Poverty) reflects on a fruitful and courageous partnership.

Inspired by Church Action on Poverty's
'Close the Gap'
campaign, and encouraged by the work of Life Expectancy Wirral and
Listen Up Sheffield
, in 2013 the Diocese of Lichfield launched a four-year programme linking together churches ministering in contrasting socio-economic areas.
Along with the Close the Gap resources, Church Action on Poverty provided Revd Mark Waters as a consultant for the first year. Mark's insights helped us explore the radical theological foundations underpinning the relationships which developed.
It was apparent from the outset that several churches with distinctive churchmanship welcomed the opportunity to work together. For example, inner-city Anglo-Catholic parishes twinned with rural churches led by women priests. The project became known as 'For Richer, For Poorer', expressing the commitment to a partnership that went beyond financial circumstances.
Lichfield Diocese, with a population of two million, is within the 10 most economically deprived dioceses in the country, yet contains areas of comparative affluence. With support from the Saltley Trust and a local charity, the diocese was able to employ a part-time Church Partnerships Worker, Ruth Clay, who worked across the whole diocese, supporting churches who expressed an interest.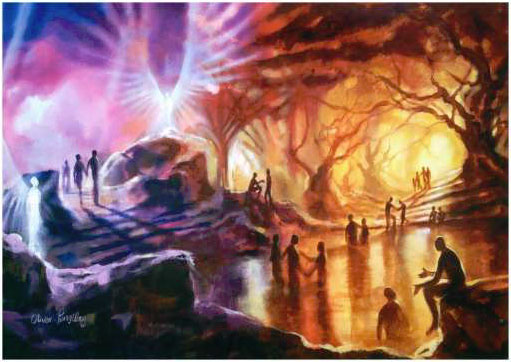 The four initial partnerships, in areas including the Black Country and Stoke-on-Trent, saw parishes with significant deprivation twinned with nearby wealthier parishes, with a focus on mutual learning. These eight churches eventually grew to over 30 who formed partnerships over the duration of the project. The initiative allowed people from twinned churches to hear first-hand stories of each other's struggles and discuss how churches can unite together to make a difference. The churches involved reflected first-hand on many aspects of poverty – including material poverty, loneliness, isolation and a lack of networks – in both socio-economic settings.
One example was the twinning of St Bartholomew's in Penn, a relatively wealthy area on the edge of Wolverhampton, with St Martin of Tours, a smaller church in a more deprived part of the city. The ongoing partnership began with people from each church discussing their communities over coffee and cake, and grew to see them running a joint Lent course and creating mentoring opportunities. They also worked together on a Parish Nurse project, with St Bartholomew's supporting the development of an office space for the nurse, who worships at St Bartholomew's, within St Martin's.
"The partnership is going well and is bearing good fruit,"
said the Revd Prebendary Ben Whitmore from St Bartholomew's. The Revd Prebendary Maureen Hobbs, from Pattingham St Chad which was twinned with St Alban's in Wednesfield, added:
"We are determined as a parish to continue with our link if possible. We have always wanted to help St Alban's in practical ways, but without trying to tell them what to do, so to some extent we have waited for them to identify ways in which this help could take shape. We try to ensure that, as a worshipping community, they feature regularly in our prayers. I hope in future the relationship will be seen as one of interdependence, rather than dependence."
Meanwhile, a partnership between St John's in Marchington Woodlands, a small village in East Staffordshire, and St John's Welcome Centre in Abbey Hulton, Stoke-on-Trent, led to the development of a book-swapping service and community coffee morning at St John's Marchington.
Key learning from this project has now been distilled in a report from Dr Naomi Maynard of Rooted Research. It shows how 'For Richer For Poorer' encapsulated many of the aims of Lichfield Diocese's vision – including partnering with others seeking the common good, working for justice as people of hope, and modelling the richness and variety of the church and wider communities across the diocese. The report says:
"'For Richer For Poorer' aimed to go beyond a focus on developing campaigns and/or forming new or joint initiatives to address inequalities. It aimed to nurture a culture where churches walked together – listening to and learning from each other's lives, contexts and experiences… For Richer, For Poorer' was an innovative and courageous initiative. It honoured the commitment which churches have to their local context, whilst enabling them to engage at depth with one other church ministering in a different context. Relationships developed over years, hence were shaped by honesty, transparency and mutual accountability."
Several of the partnerships are continuing, and learning from the initiative has been carried forward into Transforming Communities Together, Lichfield Diocese's joint venture with the Church Urban Fund. Thank you, Church Action on Poverty, for the vision, the resources, and the encouragement.