Pantries soften the blow of high living costs, and create the conditions for communities to grow and thrive together.
Everybody should have access to good food. Everybody values community. Your Local Pantries provide both – and more. Across the UK, 60,000 people are finding friendship, food and freedom through Pantry membership. Pantries are all about dignity, choice and hope. Each one operates as a member-led neighbourhood hub, often serving as a springboard to other community initiatives, opportunities and ideas. As we all strive for a brighter future, Pantries are an immediate big step in the right direction, loosening poverty's grip and creating the breathing space for communities to pursue ambitious goals.
Church Action on Poverty manages the Local Pantry network as a social franchise, in partnership with Stockport Homes group who developed the model.
To find out more about Pantries, join your nearest Pantry, or set up your own Pantry, visit the Your Local Pantry website.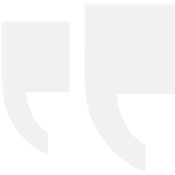 It's more than just a full tummy, it's a massive link in the community
———— A Pantry customer in Stockport