Church Action on Poverty helps communities to set up 'Your Local Pantry' member-run food clubs, run by volunteers for the benefit of their members in low-income communities.
A Pantry is a membership scheme aimed at helping people make their money go further by:
reducing food shopping bills (members can save over £500 each year);
providing advice and support;
developing skills.
Local Pantries mean people can bring down their food shopping bills, and access good food, whilst freeing up more money for other essentials and enabling tight budgets to stretch a little further. They mean that people can stay afloat in tough times, rather than being swept into debt, and also promote new skills, combat isolation and improve health.
"The food is very good for people who are struggling, for poor families on benefits like myself. It's food we wouldn't be able to buy."
A member and volunteer at the Dusty Forge pantry in Cardiff
"Our vision is to grow a network of local pantries across the UK. Why is this so important? Because people are struggling to afford good food and for a modest weekly fee you can access really good food with dignity and choice. We know about the growth of foodbanks. This is much more dignified – you can choose to become a member, choose to volunteer. It's your project and the local ownership of it is really important."
Niall Cooper, Director, Church Action on Poverty
A social impact report, studying the first few pantries to have opened, found they had brought social, financial and health benefits to members, including reducing isolation, averting food poverty and improving local people's mental health. Pantry members had saved £650 a year on average on their shopping bills, and every £1 invested in pantries had generated £6 in social value.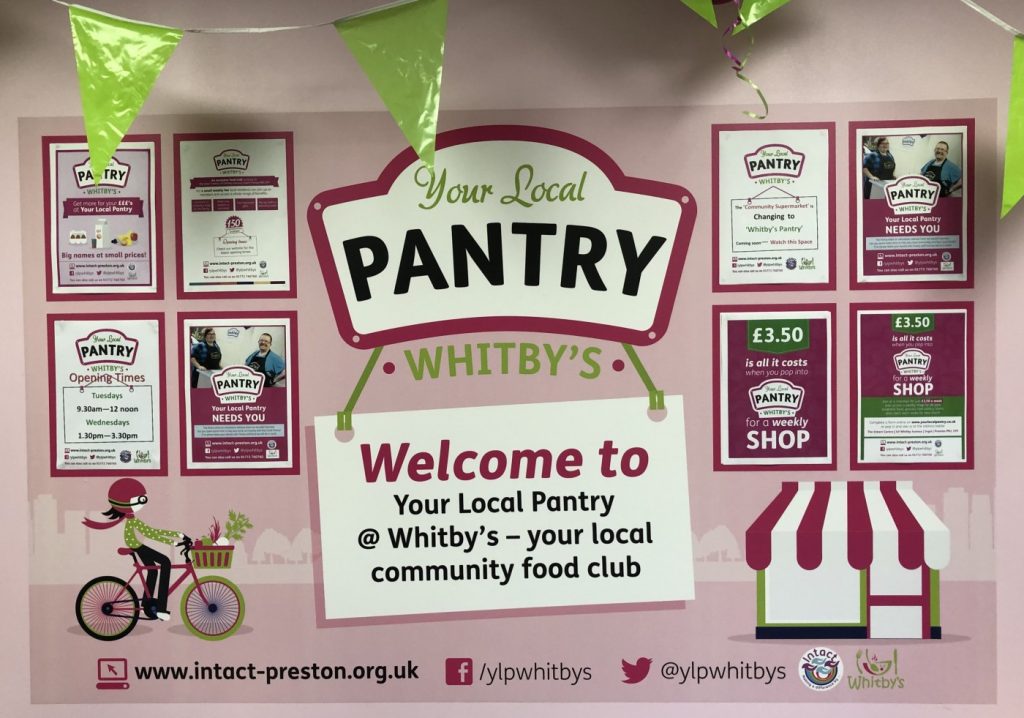 Across the country, Pantry members give ringing endorsements, often citing the dignity, choice, community and food quality that pantries provide. Here are just a few:
A member and volunteer at the Dusty Forge pantry in Cardiff: "They had helped me out with a washing machine and a fridge freezer when I was really struggling, and when I heard about the pantry I wanted to volunteer to give a little back. You can choose your own stuff so you don't feel like you're getting charity; you're paying for it. The foodbank for me felt very degrading, I was shy in case I met any of my neighbours. It was my last resort but this is different, this is amazing."
Win, a member at Whitby's Pantry in Preston: "It's a good community and you make friends here. The pantry is good value for money and it's really useful. By being here it frees up more money for people's bills and other essential outgoings. We had a community supermarket here before but it was pot luck what you got. Now, I can choose what I want."
Carl, manager at The Lighthouse Pantry in Middleton, north Manchester: "We could see that even after helping people through ties of food crisis, it was still difficult for them to fully make ends meet on limited income. When we came across the pantry idea, we immediately saw that this could be a useful stepping stone, helping people reduce their food costs, feed their families and keep more money in the household to pay other bills."
The pantries have prompted a rethink in attitudes to food poverty, and have generated wide-ranging and insightful coverage by national and local media.
We manage the social franchise in partnership with Stockport Homes, who first developed the Pantry model, and are now working closely with communities all over the UK, to help roll out the model where it is needed.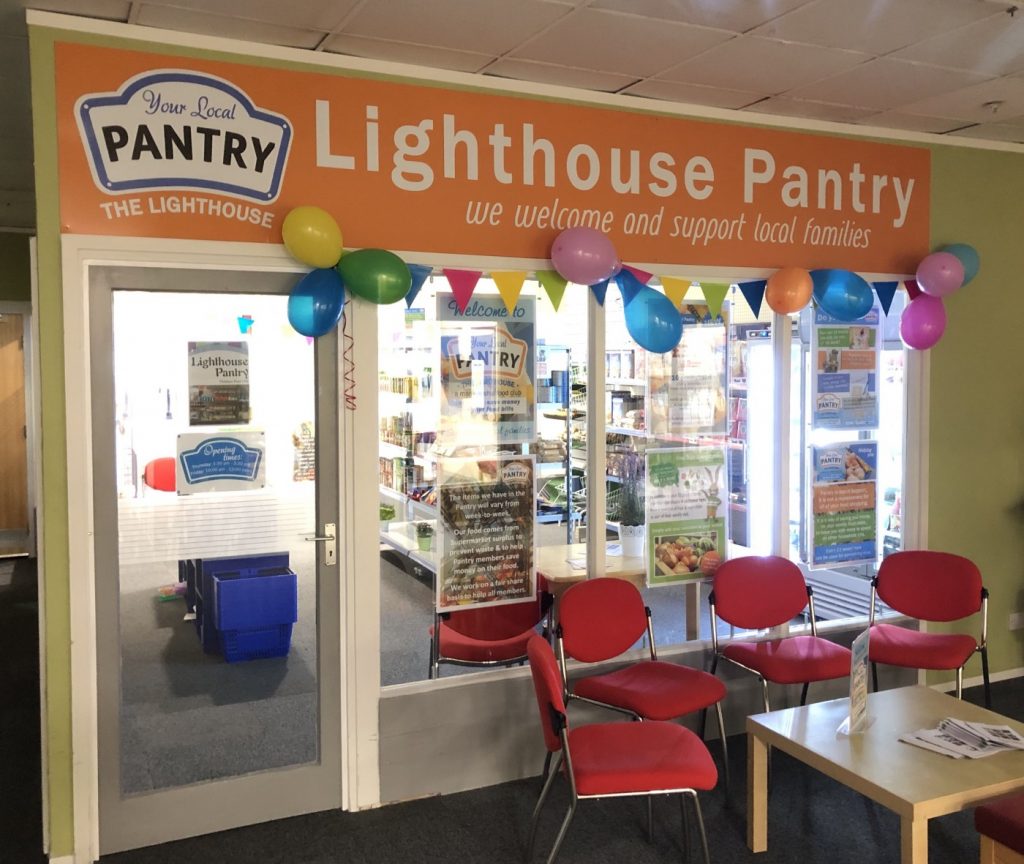 Here are just some of the projects that have launched pantries so far.
·        Stockport Homes began the Your Local Pantry approach in 2014 and has since opened four pantries in the town. Members have reported improved financial positions, improved health and wellbeing and reduced isolation. You can read a detailed and inspiring impact report here.
·        Action in Caereau & Ely (ACE) runs a wide range of community projects in west Cardiff. It was set up to develop and deliver a range of projects and activities to regenerate and improve the communities it serves. It recently took over the old Dusty Forge building, and it opened a pantry there in summer 2019. WalesOnline reported on the opening here.
·        The Lighthouse Project is a wide-ranging community organisation based in the top floor of a shopping centre in Middleton, north Manchester. It provides a safe and welcoming place where people can meet together, find support and access opportunities that are caring, social and educational. It runs many excellent projects, and its pantry opened in early 2019 at a special open day attended by its patron, the actor Steve Coogan.
·        Fresh Start has been working in one of Scotland's most deprived neighbourhoods for 20 years. In 2020, it opened Fresh Start Pantry, the first Your Local Pantry in Edinburgh. It is in the Pilton areas of the city,  and follows a comprehensive study into hunger in the area, which flagged it as a 'food desert' in 2017. 
·        The Intact Centre provides support, advice, drop-in services and signposting support for people in the Ingol and Tanterton neighbourhoods of Preston. It had run a community food service for some time, handing out bags of food, but converted recently to the pantry approach, creating more choice, more dignity and more involvement for local residents. Here's how the Lancashire Post reported the project.and 
The videos above shows Carl Roach and Steve Coogan talking about the pantry in Middleton, in north Manchester.
If you are interested in setting up a Pantry in your area then we can help. Our franchise package has been developed over a number of years and incorporates a wide range of experience, knowledge, support and essential materials and resources for how to set up and run a Pantry. To find out more, or register your interest, click the button below: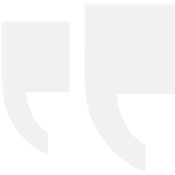 It's more than just a full tummy, it's a massive link in the community
———— A Pantry customer in Stockport