"We can make a change. That's why we're here."
We hear how Speaking Truth To Power is progressing in Southwark
Change happens when people come together and demand it.
The exciting new Speaking Truth To Power programme is enabling that to happen. 
People who know first-hand what causes and sustains poverty in the UK are coming together. Speaking up. Taking action.
The programme consists of a national panel, and two localised groups: one in Liverpool and one in Peckham in south London.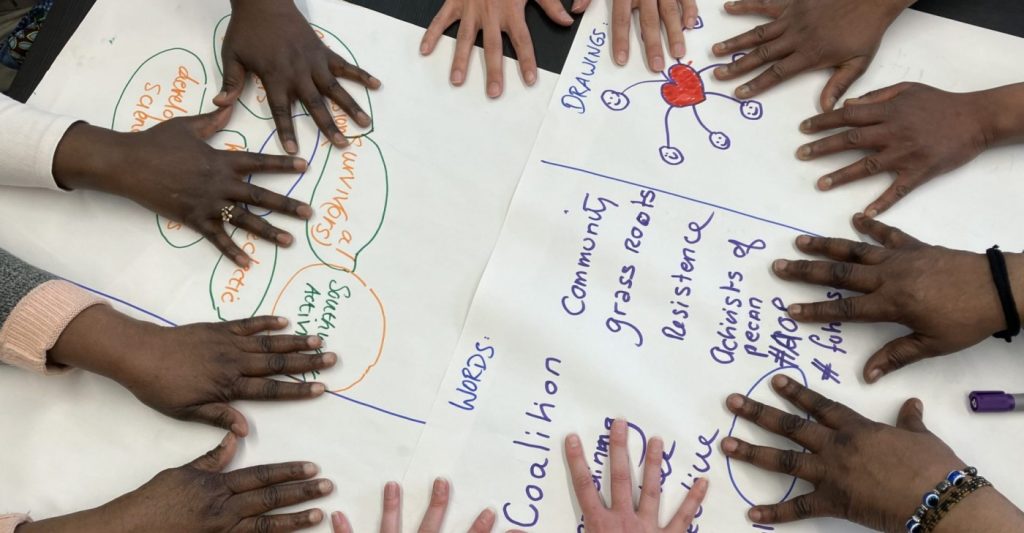 Meet the Southwark project
This blog focuses on the Southwark group, and we hope it will help you to find out three things:
Who the group is.
What motivated the group to get involved in Speaking Truth To Power
How the work is going so far.
Helping us do that is Flora Schweighofer, community engagement officer at Pecan, the host organisation in Southwark, and Esther, a member of their Voices for Southwark group.
"Hi Flora, can you start by telling us a bit about Pecan? What is the organisation and what do you do?"
Flora: "As a community charity, Pecan offers practical and emotional support to people in Peckham and across Southwark in South East London.
"In addition to direct support with food at Southwark Foodbank and Peckham Pantry, our community food projects aim to see a Southwark where everyone has enough money to afford the essentials and emergency food is no longer needed.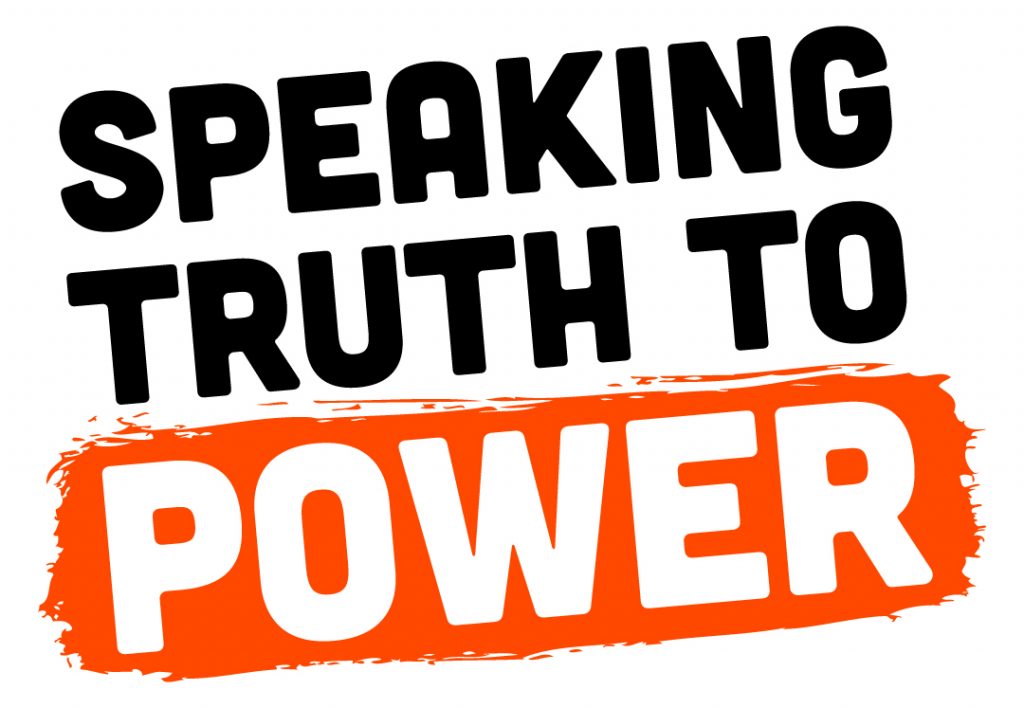 "And you've started working on the Speaking Truth To Power project. Can you tell us what that involves and why it appealed to Pecan?"
Flora: "The Speaking Truth to Power project compliments our work and vision at Pecan.
"Participation and community organising are already a big part of our work at Pecan, and our local organising project at Southwark Foodbank is part of the Trussell Trust's Organising and Local Mobilisation programme.
"With this project, we aim to address structural local issues and build campaigns that are led by members of our community who have used our foodbank, pantry or have lived experience of financial hardship."
"How is it going so far?"
Flora: "It's going well and we've really grown together as a group over the last months.
"We've been holding monthly group discussion meetings on local issues in Southwark since September 2022. The aim was to come together to share our experiences with and thoughts on some of the issues that contribute to financial hardship locally.
"From our brainstorming and open discussion activities, we have narrowed down our list and decided on one issue to focus on for now.
"Our plans for the next months ahead are to continue our regular meetings and further develop our campaign.
"We want to be part of more conversations with local government representatives and other decision-makers to share our plans and asks for a Southwark where everyone can afford the essentials."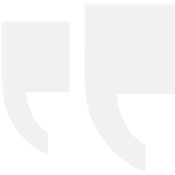 We aim to address structural local issues and build campaigns that are led by members of our community
———— Flora Schweighofer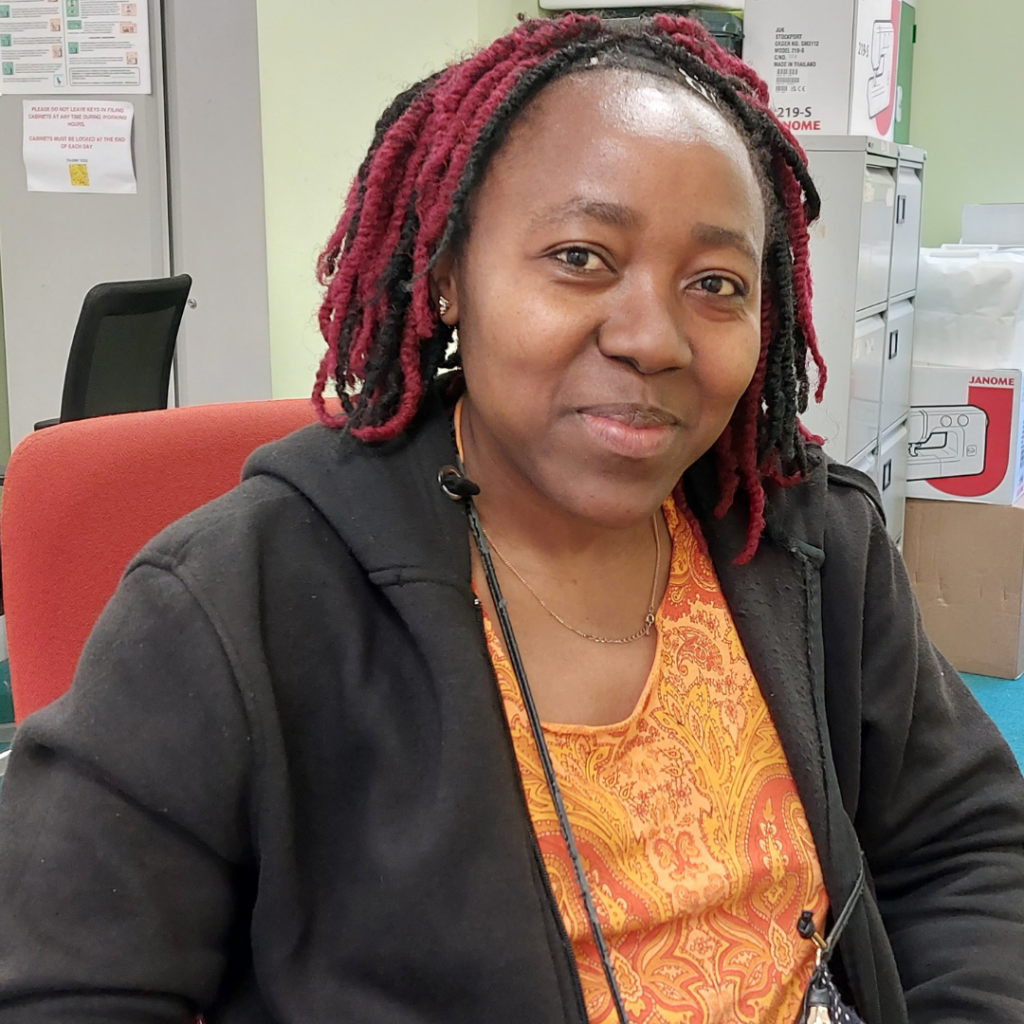 "Esther, you've been part of Pecan's community organising work since the discussion meetings started last year. What are some of the issues that local people are raising and want to address?"
Esther: "We talked about so many changes that we want to see as a group: cleanliness of our borough, transport that's affordable to all, reducing barriers to getting into employment.
"For now, we have decided to focus on easily accessible information and holistic support combining a range of services."
"Lastly, Esther, why do you think all this matters - why is it important that people do speak truth to power?"
Esther: "For the services rendered to be effective and productive, the users' voices have to be heard. Otherwise, it can be a bit pointless.
"When you're not listening to the people that you serve, it won't really have an impact on their lives.
"It's the voices of the people that are meant to be heard, but from my own experience, it doesn't happen most of the time. But we can make a change, and that's why we're here."
Read more from Speaking Truth To Power participants and activists below: