"I rang our food bank supplier but there was little they could do"
Coronavirus: will food banks be able to meet demand for those who can't bulk buy?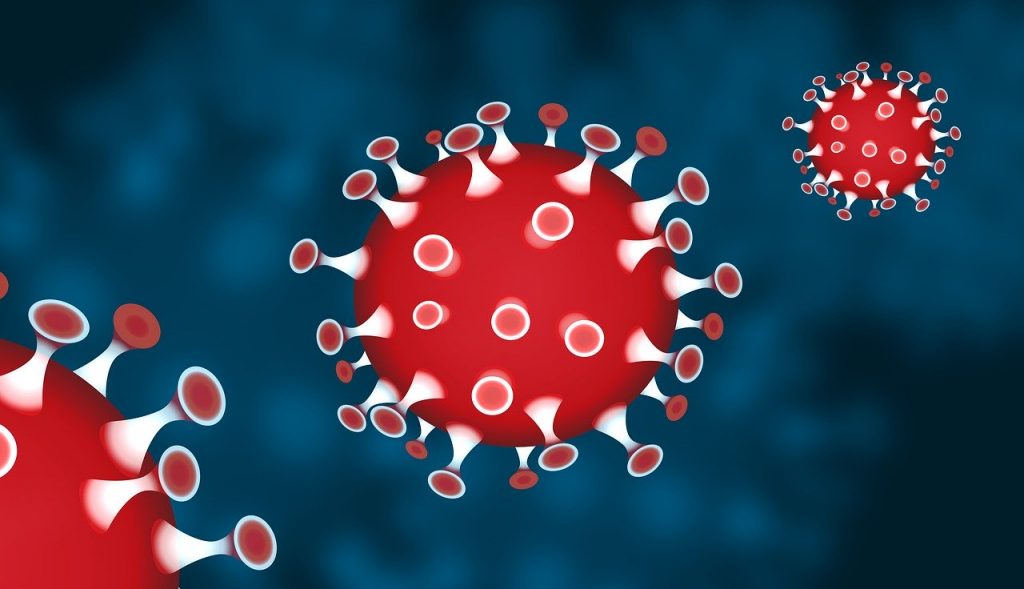 Charlotte Killeya, Social Food Coordinator at Parson Cross Initiative in Sheffield, shares her reflections on coronavirus:
I started to read the headlines this weekend; it's not easy reading at the moment due to the amount of information regarding the spread of Coronavirus. The stories about people stockpiling items in supermarkets and photographs of empty shelves concerned me. In addition, some supermarkets started to limit the number of certain items people could buy. My thoughts quickly turned to the food bank we run here in Sheffield and the people that we help.  How are we going to manage if shelves are beginning to empty of the very items that we always need? 
As well as relying on donations of food from the public, we also purchase additional items from supermarkets to 'fill in the gaps' on our shelves. Some supermarkets have always restricted the amount of some items that you can purchase online for delivery, but it's usually more than the five that I saw on my computer screen this weekend. Concerned about this 'rationing', I telephoned the supermarket we usually use for deliveries. I asked if the reports were true and if so, was there any way around this, particularly as we are currently supporting around 90 households per week. Customer services understood our situation but told us that there was little that they could do if the stock was not available or was in short supply. They could not make an exception.
I did manage to place an online order from a couple of supermarkets, albeit some items I wanted were unavailable, the amount was restricted and we had to order more expensive alternatives. Thanks to social media posts we have had kind offers from people offering to donate to us. We are fortunate to have generous donors and supporters who respond in this way, but none of this deals with the fundamental issues at heart.
The spread of Coronavirus raises issues regarding food security, how we respond to crises in our society and the role that food banks have, and indeed should have.  
It is understandable that people are trying to prepare themselves should they become ill or isolated due to Coronavirus. Topping up their cupboards with extra tinned foods and making sure that the freezer is well stocked is not an irrational thing to do. It brings a sense of security and control – it gives us a 'back-up' if we need it. However, problems arise when stockpiling and panic buying takes hold because it has a direct impact on the most vulnerable now.
Again, understandably perhaps, it's the cheaper versions of products that sell out first. Often, it's the more expensive items that are left on the shelves, and this has an impact on people living on the lowest incomes. Unsurprisingly when items become scarce and demand is high, the cost of such products increases dramatically (we only need to look at the example of hand sanitiser to see how this happens.)
If you are on a low income you cannot afford to stockpile: there's often little or no slack in your budget to stock up your cupboard for 'just in case' times.
Often, the people we support tell us that they manage food day-to-day or even meal-to-meal. Linked to this, it's also difficult to get online orders if you have no internet or you have to reach the 'minimum basket' amount to get a supermarket to deliver: currently some of these minimum amounts vary from £25 to £40.
I was also struck by the types of food that some in the media have suggested that we 'stockpile' (or at least get a few items of each.) These foods won't sustain you in the long term, but they can be easily stored away and used in an emergency. The lists are so similar to those we ask for at food banks – dried pasta, UHT milk, tinned tomatoes, baked beans, soup and so on. We give out these foods week on week. As a society we need to question this:  it's not okay to expect people to live on these 'emergency' foods long term. The people we support are already surviving on this 'crisis' food.
We all hope that this virus does not cause the levels of suffering that many fear. We need to stay calm and try to think about those who are more vulnerable than themselves. Hopefully, if people have surplus food and toiletries they will share them out to others who need them. I believe many people will reach out and help others because we see them doing it in so many ways already, for example when they donate to our food bank or when they volunteer their time.
In light of all of this, we need to question the idea, and often the expectation, that charity should be the safety-net, the 'back-up plan', the solution to the problems and crises that we face as a society.
Food banks and charities like ourselves, have been saying this for years. Recent events highlight the flaws in using the charity sector to ensure food security. Food banks rely on public donations and volunteer time – if either of these things falls we will struggle to continue the service that we provide. For many people, food banks and the charity sector is their safety net, but unfortunately this net is already full of holes.
---
See this article in The Guardian for more background on the impact of the Coronavirus crisis on food banks.