Growing crops & community amid the pandemic
In north Sheffield, dignity, agency and power are coming to the fore through food
For 11 years, the Parson Cross Initiative has played an important role in its community, coordinating various activities and support. For many years, it ran a weekly food bank session, but the pandemic prompted the change in approach that the team had long wanted. Nick Waterfield, who is pioneer minister in Parson Cross and who features on the October page of the 2021 Dignity, Agency, Power photo calendar, tells us more…
What has changed since covid began?
One of the big changes is that we phased out our old food bank work. By January this year it had finished. That was all done to increase dignity, agency and power of local people. It was about shifting how we do food support.
We now do two things: we do a market and meals service, and a community hub with a social café. There are no referrals now, and people make a small financial donation if they can. 
We have a broader range of people using it now. For instance more people who didn't necessarily need free food but who do benefit from some support are coming.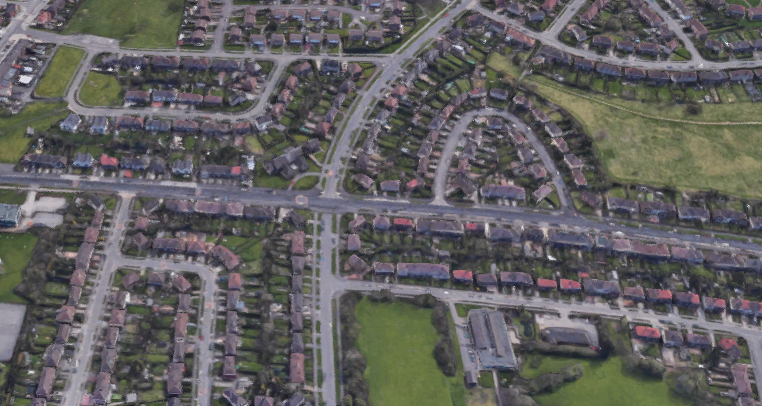 Dignity, agency and power through food
Before, we were ringing around for donations of food but now we pay £20 a week to Fareshare and the food comes and people get to choose what they want. It gives a lot more choice and agency, and people can decide what they want and what they can give. It has been a momentous change from the old food bank approach.
There is more dignity now. In a food bank setting, you know why people have come and sometimes that's the immediate context of a conversation. Now, it's a more natural welcome, and it's acknowledging that none of us has a right to know about other people's private situation.
We never doubted that it was the right thing, to move away from the less dignified food bank approach, but one thing I did worry about was what might happen to some people who might stop coming. In fact, I am encouraged and amazed by how many people have kept coming back.
Dignity, agency and power through food
At the end of 2019, Nick had recorded this video with Church Action setting out his hopes for the 2020s as a whole, little knowing the pandemic was about to disrupt all our lives. 
Nick now says that upheaval has perhaps accelerated some of the change he talked about, reminding everyone of the value of community…
At the allotment, we have had opportunities to do new things. Indoor spaces were taken away from people in the pandemic but we have established new partnerships with other community groups. There's a group here, Brown Girls With Drills, who we've been working with, and some young adults. It has given a whole new group of people access to the allotments.
It has all been about growing. Growing stuff and people and relationships, for want of a better phrase. It has been a major shift over the past year towards working in partnership and sharing space.
And what has happened is, the more and more people we have seen, the more and more stories we have heard of personal and community strength and resilience. Our services weren't there for a while, but people were still supporting one another and looking out for one another.
Sharing space, sharing power
That's where power can come from. You cannot develop community power without a sense of belonging. Only then can you talk about values and hopes and dreams, which is where shared power develops. 
At the allotment now, we have more young people talking with older people who they would not have been talking with before, and all the groups are recognising that the others have rights in the same space. 
These are small shifts in power in a community, at micro levels. Ultimately, you give power by listening to and valuing someone and their story and that comes from connecting.