We never know when emergency or crisis will strike. When it does, it is vital that support is available. But we found that support has been cut drastically across England, leaving thousands of people adrift.
A quarter of a million people in England turned to their local council for help during a crisis in 2017-18, but many were turned away. In some areas, there was not even a lifeline to reach for, with funds having been closed completely.
Our compassionate society is full of systems and supports that we hope not to need, but which must be ready just in case. Take the emergency teams at our hospitals, for instance, or the lifebelts we see alongside rivers all over the country.
For many years, such crisis support has been a vital part of our welfare system too. The old social fund meant people could get quick help in times of emergency such as after a fire or flood, or support to stay in their community – perhaps after being homeless, or fleeing domestic violence.
In 2013, that responsibility passed from central to local government. Councils set up Local Welfare Assistance Schemes, but in the past five years the emergency provision has been eroded, the lifelines removed. People looking to be kept afloat in times of emergency have instead been left adrift.
In 2018, Church Action on Poverty  released a new report, Compassion in crisis: how do people in poverty stay afloat in times of emergency?
Central Government funding for vital crisis support fell from £330 million in 2010–11 to £178 million in 2013–14.
Over the past five years, at least 28 local authorities have closed their schemes completely and almost all the remaining schemes have been drastically cut back.
In total, the amount available for Local Welfare Assistance by councils who responded to our Freedom of Information requests has been cut by 72.5% since 2013–14.
There is great inconsistency between areas, meaning people's ability to access emergency support during times of crisis depends on where they live.
People who need crisis support and cannot access it are at increased risk of hunger, debt and destitution.
Around a quarter of a million people in England sought help from a LWAS in 2017–18.
In the first five years of the schemes, there have been more than 1.5 million applications nationwide.
You can see how sharply crisis funding has fallen:
In the final year of the old Discretionary Social Fund (2012–13), it issued more than 1.7 million Crisis Loans, worth a total of £103.2 million, and 197,000 Community Care Grants worth a total of £137 million. (Total: £240.2 million)
In 2013–14, Government funds for English councils' LWAS schemes totalled £172 million.
In 2017–18, English councils' combined LWAS budgets totalled an estimated £46.6 million, recent research by Greater Manchester Poverty Action suggests.
Government should make it a statutory duty for top-tier local authorities in England to run a LWAS that can provide cash grants, loans and in-kind support for people, as appropriate, in times of need.
As part of the forthcoming spending review, ring-fenced funding should be provided for Local Welfare Assistance Schemes across England
The UK Government should work with the Local Government Association, local councils and the devolved governments in Scotland, Wales and Northern Ireland to identify and replicate best practice across the UK.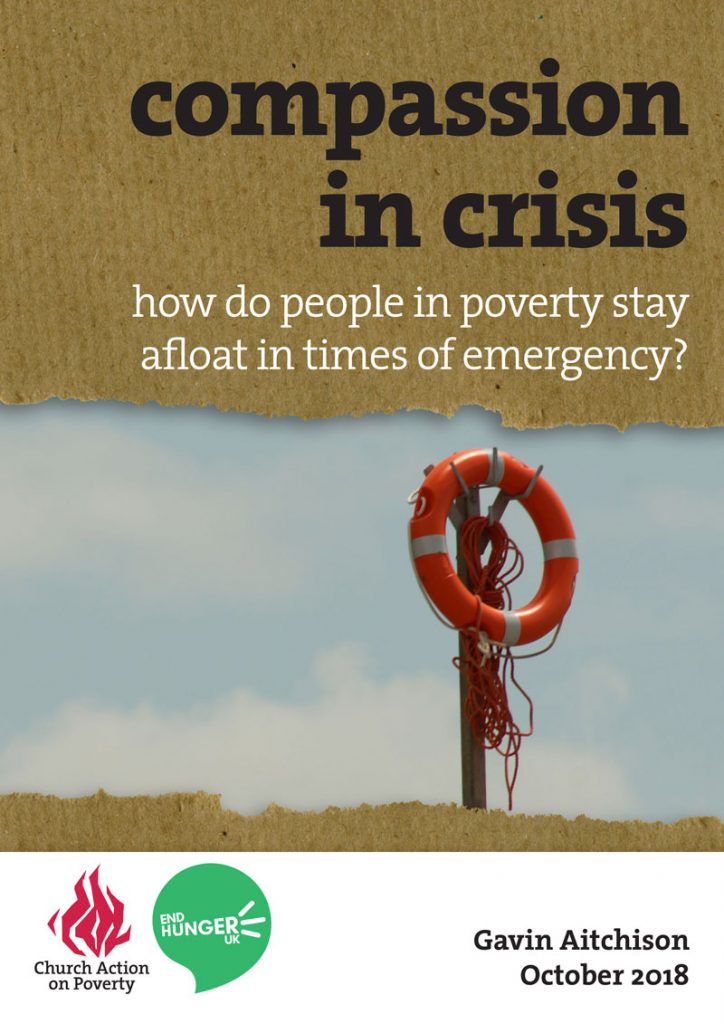 Click on the map below  to see what's happened to crisis support in the region where you live.