Stories, prayers and reflections from 40 years of Church Action on Poverty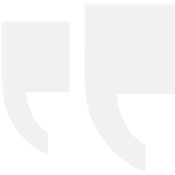 Here is liturgical resistance in practice. This is a great book of witness.
———— Kathy Galloway, former head of Christian Aid Scotland
To mark Church Action on Poverty's 40th anniversary in 2022, we are excited to announce the publication of this new anthology. 
Dignity, Agency, Power is available to order from Wild Goose Publications. Follow the link on the right to order your copy now.
Above, you can watch a video of the book launch, including interviews with contributors, poetry readings, and more.
Dignity, Agency, Power contains all kinds of inspirational materials – drawing on our 40 years working to tackle UK poverty, but looking forward to how we can build an even stronger movement to reclaim dignity, agency and power.
Prayers for justice
Stories of real people's experiences of poverty and speaking out for change
Poems
Bible studies
Theological reflection
Worship outlines
Drama
Below, you can find links to some of the resources and stories that are mentioned inside the anthology.
Join us on the journey...
This publication is just one of the ways we're marking our 40th year. Follow the link to find out more about the Pilgrimage at the Margins and how you can donate to help build dignity, agency and power.