Act on Poverty: Lent programme
Download the course, or join us online: 7:00pm-8:30pm on Thursdays during Lent 2024 (15 Feb, 22 Feb, 29 Feb, 7 March, 14 March, 21 March)
We live in challenging times. One in five people in the UK lives in relative poverty.  The gap between rich and poor globally continues to widen.
The accelerating impact of the climate crisis and the hostile environment for refugees is generating acute challenges in terms of deprivation, hunger, displacement and structural injustice.
Political disengagement remains a problem in the UK. But in 2024 we all have a chance to act. The UK will hold a General Election and we want to put poverty, local and global, at the top of the political agenda.
The Act On Poverty Lent programme is designed to help churches UK-wide host meaningful conversations about how to act on poverty, how to become changemakers, how to speak truth to power, and how to shape the political agenda.
It's a great way to follow up on Church Action on Poverty Sunday – turn your dreams and visions into reality!
The programme will be available soon to download from the Christian Aid website if you wish to run it in your own church. 
Or you can take part online, with other Church Action on Poverty supporters across the UK. Join us each week through Lent 2024 to reflect together on what church is, connect this to how your church can act on poverty, and plan some concrete action.
Sign up below to take part online!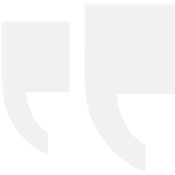 "Poverty is not a new problem and its effects are widespread, impacting people's lives and futures. We see it in our neighbourhoods and we see it in vulnerable communities around the world. But there is hope. Loving our neighbours means living out our faith locally and on a worldwide scale. This course offers many exciting resources we can use to help us really think about how we can speak out and engage decision-makers to help make a difference."
——— The Bishop of Durham, the Rt Revd Paul Butler