Church Action on Poverty Sunday, 19 February 2023
Give, Act and Pray as part of the movement to unlock UK poverty
Every year, churches across the UK mark Church Action on Poverty Sunday by reflecting on issues of poverty and injustice in their worship, and raising funds for Church Action on Poverty.
Many thanks to the churches who took part in 2022. You've helped us raise over £11,000 towards our 40th anniversary appeal target of £40,000.
If you didn't take part in Church Action on Poverty Sunday 2022, you could still take a collection to support our anniversary appeal later in the year. Click here to find out more.
---
Church Action on Poverty Sunday is on the last Sunday before Lent each year. In 2023 it will be 19 February. Sign up for email updates and you'll be notified when resources are available to help you take part.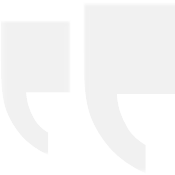 Speak up. Shout loudest. It's the only way to be heard.
——— Penny Walters, food justice activist