Speaking Truth to Power programme
Do you have experience of poverty?
Want to speak truth to power?
Ready to take action on the root causes?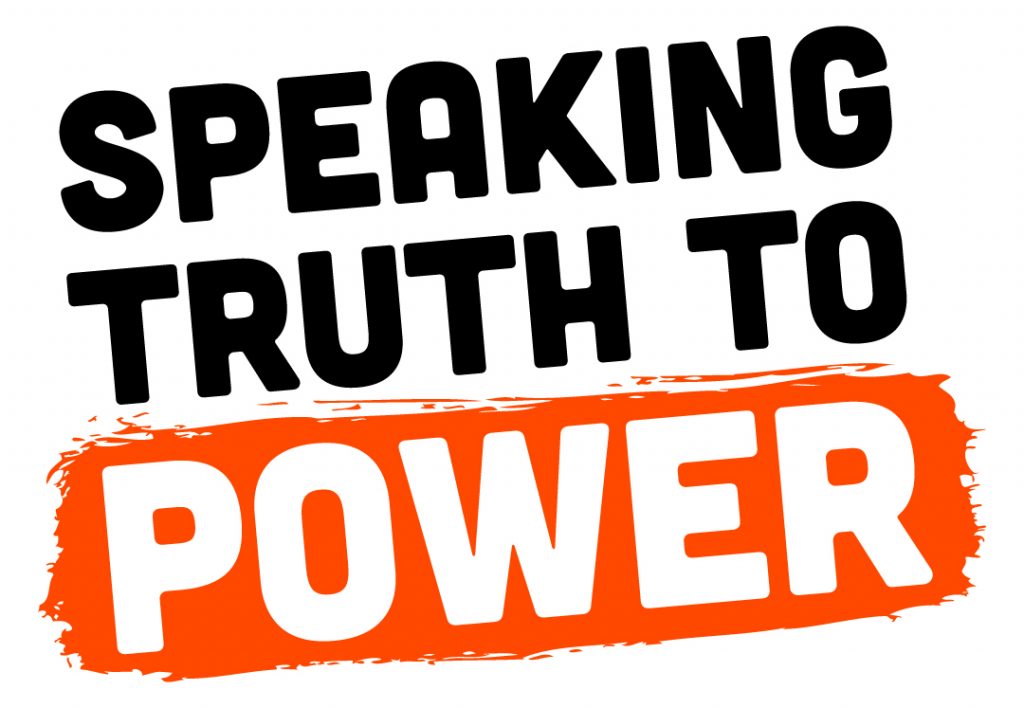 Our brand-new Speaking Truth to Power programme kicks off in January 2021. We're looking to recruit 24 individuals with lived experience of poverty (or a close ally working with people who have lived experience) to speak truth to power locally and nationally.
Through a series of monthly sessions, we will equip you with the skills, training and support to speak confidently and powerfully to local and national media, politicians and other power-holders. Over a 12-month period we will support you to become a (more) effective leader, activist and campaigner in your own right, whilst inspiring others to take action.
Real change is possible, but for it to happen we must shine a light on the flawed systems that hold people back, and demand better. You can be part of that change.
The programme will feature one-to-one support, learning with and from other like-minded participants, training in community reporting, social media, podcasting and engaging with the media, effective campaigning, influencing and negotiation skills, as well as a 48-hour residential (social distancing permitting).
In addition, each participant will receive up to £400 to enable you to plan and deliver your own actions on the issues you feel most passionate about. This could be anything from a local event to flash mob, making a short film to travelling to Westminster to meet an MP, or whatever else you decide. *
We are especially keen to have a diverse and inclusive group of participants, addressing poverty in communities that are often under-represented or unheard in conversations around poverty, such as people with disabilities, participants from under-represented ethnic backgrounds, people who identify as LGBTQ+, residents of rural areas, and older people.
If this sounds like an opportunity you might like to get involved in, please get in touch with Ben Pearson, our Empowerment Officer, on benp@church-poverty.org.uk or  07746 821 988.
Or join us for a Zoom meeting on Thursday 21 January, 4:30–5:30pm to find out more.
Then please click the button below to apply. There will be two cohorts, each consisting of up to 12 people. The deadline to apply for the first cohort is Friday 29 January and the deadline for the second cohort is Friday 26 February.
---
*Up to £400 is available for each participating individual or partner organisation, to spend as they see fit in supporting them to Speak Truth to Power, as part of the programme. This couldn't involve party-political activity or anything else that wouldn't be permitted under charity law.