Finding a focus: churches tackling poverty together
A local Churches Together group in North Wales found creative ways to be part of the movement to loosen the grip of poverty. We asked Revd Kathryn Price to share some of their experiences.
Well, it was my turn to occupy the Chair of Mold Cytun (Churches Together) last year.  Just for a year.  It seemed to me that some new focus was needed that might take us out of our little boxes.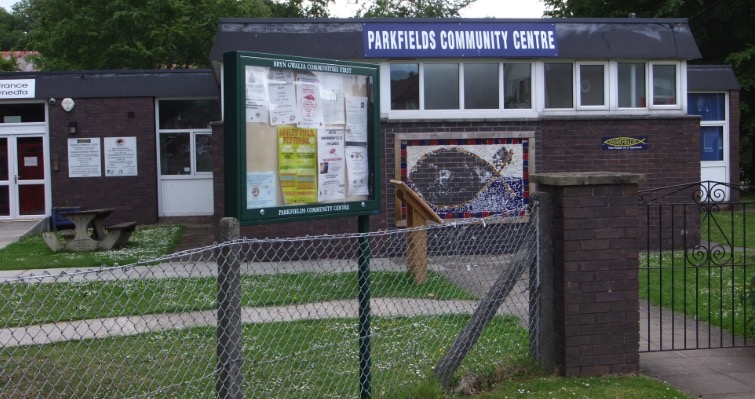 Part of my remit as a minister is responsibility for Parkfields Community Centre.  Parkfields used to be more active as an ecumenical centre for social action.  There was a Peace and Justice group and every year a series of lunches with speakers on a range of subjects.  Some of this had got lost when the Centre lost both leadership and income for a while, so I thought it was time to reboot.
I chose Church Action on Poverty because it offers a range of different approaches – worship, campaigning and real engagement with people on the edges.  So how did we do?  What did we do?
A very small group attended a meeting to think about this and came up with a rough plan for the year.  We began with a lunch at the beginning of Advent, when diners were invited to bring stocking-fillers, which would be given to both the food bank and SHARE (a local charity that helps homeless people and refugees).  It was moderately successful – the usual faces, but some new ones and half a dozen carrier bags of goodies to pass on, as well as superb soup!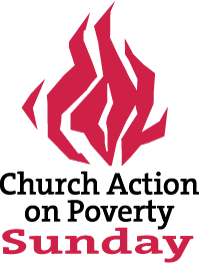 The collection at the Week of Prayer for Christian Unity united service was donated to Church Action on Poverty, with plenty of information to keep up the momentum.  My Mold church used the special Sunday material, including a couple of the online videos, and promoted our ecumenical Lent group that used Dangerous Stories, Church Action on Poverty's take on some of the parables, as its material.  The Easter coffee morning proceeds also went to Church Action on Poverty and my year as Chair ended with Niall Cooper coming to speak to the AGM. 
It doesn't sound much, but the people who did get involved are also involved in so much else – in their own churches and also in the community.  Some did find it helpful for us to have a particular focus when we came together.
What happens next? Well, we are hoping to get a new faith support worker at the Community Centre and part of their remit will be to engage with the issues that Church Action on Poverty focuses on and they will be encouraged to work with Church Action on Poverty, using their resources as well as their information and encouragement to make a real difference to our community.  I hope that this person will be a champion for Church Action on Poverty in Mold.  That's what it needs, when the rest of us are pulled in so many other directions. 
Will that work?  Ask me next year!
---
Revd Kathryn Price is a United Reformed Church minister, working in North East Wales.