10 pilgrimages: 10 forgotten places
During 2022 we will be organising a series of Pilgrimage on the Margins events in different locations across the UK, each hosted by a local partner church or community organisation.
Spend time listening to and amplifying the truths revealed by people and communities on the margins of British society, sharing their vision of the kind of future they want to see for themselves and the neighbourhoods, and standing in solidarity with them in speaking truth to power about the wider changes that are needed to help bring this about.
Register your interest in attending an event below – or alternatively, could you organise your own Pilgrimage at the Margins where you are? (See the Pilgrimage on the Margins guide.)
As part of each Pilgrimage, Church Action on Poverty partners and supporters and invited faith and civic leaders will spend time in deep listening to each others' stories, reflecting together, and sharing our dreams, hopes and aspirations for ourselves, our communities and wider society. We will start to explore the question "What can we do together to help bring these dreams into reality?" 
Details of the Pilgrimage events will appear here as they are confirmed. When bookings are open , you can click on the name of the event to book your place.
For events that aren't open for booking yet, click the button to 'express an interest' and we'll let you know how to book when details are confirmed.
Participate in the Pilgrimage at the Margins where you are
Alongside the 10 'national' Pilgrimages, we are extending an invitation for any group to undertake their own Pilgrimage at the Margins.
Could you organise a small event to spend a couple of hours, an afternoon or a whole day in a 'forgotten place' in your own area, engaging in deep listening to each other, conversation and sharing of stories, and reflecting personally and in small groups together?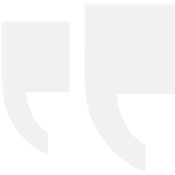 One step at a time
We journey onwards with God.
This is pilgrimage.
———— Nick Waterfield, Church Action on Poverty in Sheffield
Reimagine what Pilgrimage means in 2022
For most people, pilgrimage is associated with remote, rural, ancient or 'thin' places like Iona or Lindisfarne. Whilst these very much have their place, they do not help with the task of discovering holiness, transformation or encountering God in more modern, urban, everyday environments.
If we journey with forgotten, economically marginalised communities, can they become sites of pilgrimage, encounter, hope and transformation in 2022? 
Join us on the journey this year
As well as organising a Pilgrimage, in 2022 we are working to raise £40,000 to build a stronger movement to reclaim dignity, agency and power. Can you make a donation today?