This autumn, Church Action on Poverty will be working harder than ever to challenge poverty, and we hope you're up for joining us in this urgent task.
By our director, Niall Cooper.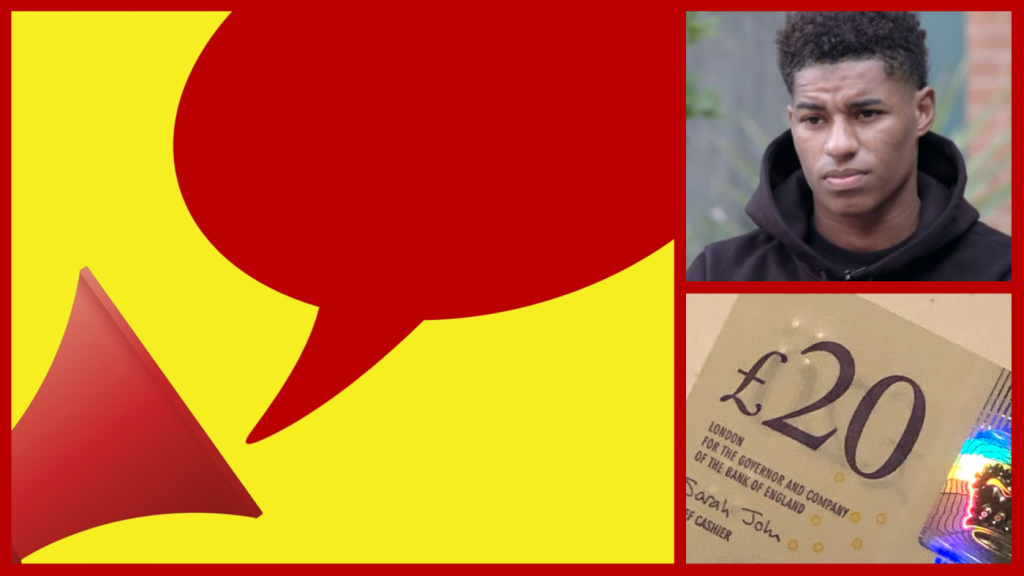 We will be joining with others on three national campaigns to speak truth to power over the next two months.  With others, we will be making the case for urgent Government action to ensure that the millions of families who have been swept into poverty and debt as a result of Covid 19 are offered a lifeline to keep them afloat through the rough seas ahead.
Quite literally, millions of people have been swept into poverty, unemployment and debt as a direct result of the economic impact of Covid 19. People who were previously able to keep their head above water are now in severe difficulty. Others, who had been just staying afloat, now face being overwhelmed by circumstances entirely beyond their control.
1: Rishi Sunak can provide struggling families with a lifeline
Amongst all the other measures the Chancellor, Rishi Sunak, has taken over the past months, few have been more important to struggling families than the extra £20 a week on the basic rate of Universal Credit.
This has been a lifeline for many families as they've struggled to get through the coronavirus storm.  However, it is due to end in April 2021, whipping the vital lifeline away. In October, the Chancellor has a chance to do the right thing and announce that hard pressed families will be able to keep the extra £20 a week on a permanent basis. 
2: Marcus Rashford: Speaking truth to power on child food poverty
As the schools re-open this week, there's much more to be done to ensure children are able to focus on their studies – rather than having to worry about where their next meal is coming from.
It's this goal – ending child food poverty in Britain – which Manchester United and England footballer, Marcus Rashford, now has in his sights.  Marcus himself grew up in poverty in Wythenshawe in south Manchester, and knew as a teenager what it was to go without food.  That is what is motivating him to speak truth to power
"Food poverty is contributing to social unrest," he wrote, reflecting on a series of recent meetings with families in need of the same support he counted on as a child. He described "watching a young boy keeping it together whilst his mother sobbed alongside him, feeling like he has to step up to protect his family and alleviate some of that worry. He was nine years old."
"I know that feeling," he wrote. "I remember the sound of my mum crying herself to sleep to this day, having worked a 14-hour shift, unsure how she was going to make ends meet. That was my reality."
Marcus is backing calls on the Chancellor, to fund the implementation of three key policy recommendations from the national food strategy, a Government-commissioned report highlighting huge economic and health inequalities, which will be aggravated by the coronavirus crisis. These include:
extending free school meals to all families in receipt of Universal Credit
rolling out the Holiday food and activities programme, designed to tackle the growing problem of 'holiday hunger' nationwide.
3: Challenge Poverty Week – coming soon!
Later this week we will be announcing plans for the first ever Challenge Poverty Week in England. The week, running from October 12th to 18th, is modelled on the successful Challenge Poverty Week which has been running in Scotland for the past seven years.
Challenge Poverty Week will provide an opportunity to celebrate the work that a wide range of organisations are doing to challenge poverty across the country, and to build awareness and support for long term solutions to poverty that focus on enhancing the dignity and agency of people in poverty themselves. It will change the conversation around poverty and help end the stigma of living on a low income. 
Watch this space for more!